Apptivo is a US based online customer relationship management system for managing marketing, sales & database system from Android/IOS devices. It is a business management app including complete tools for customer database. It is supple and automated program.
Top 10 features of Apptivo:
Dashboard for runtime activity with notifications
Management of business campaigns
Database of customers
Business customized reports
Templates as per requirement
Feature data Import & Export
Storage availability for documentation in Apptivo
Management of Email with email marketing
Automation of routing
Portal features with self service and management of workflow
CRM Management:
Customer relation management system deals with tracking of complete sales and finishes most of deals from anywhere with this software online. All customers can be tracked and manage by using this software.
In Apptivo there are many options in this feature like complete details of customers can be sorted according to requirement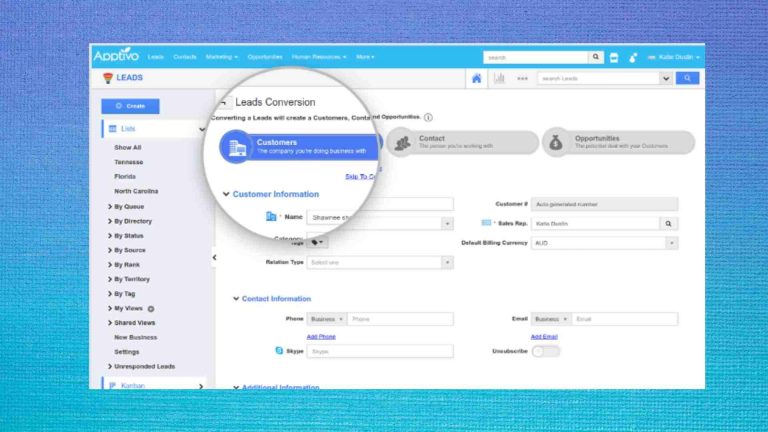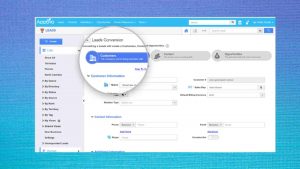 Tracking & Monitoring:
You can collaborate on every task with employees
Timesheets can be managed using Apptivo
It creates reports of log expense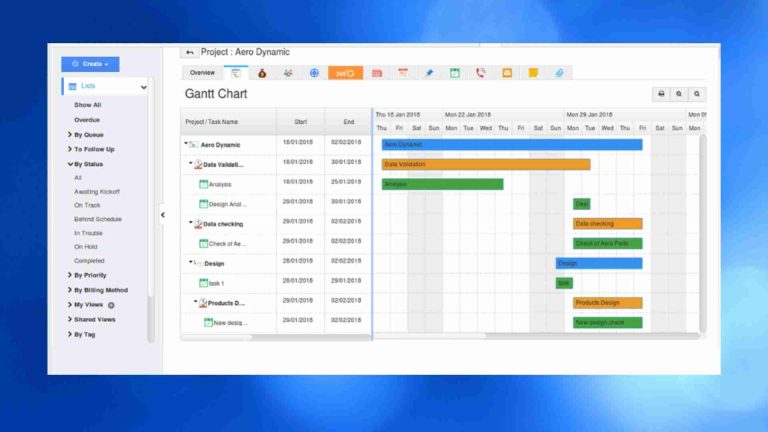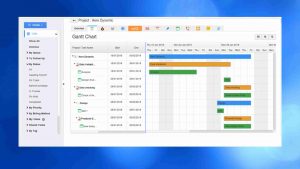 Online Invoicing:
You can create your own customized templates for the invoices
Invoices can be generate into customized format as per required e.g. PDF
This billing system to send and receive payments from anywhere using Apptivo
Apptivo Help Desk:
It is a dominant ticketing system to deliver remarkable customer support
Local Time Zone will be mentioned and tickets will be stamped with configured time zone
Customer support is available 24/7 from management
Expense Reports:
This feature allow reporting of expenses and includes workflow tools for simple approval.
Customize your own fields that meet the needs of your business to record expenses.
Own fields can be customized that will met the requirements of business to record expenses
Field Service:
In this feature you can generate below mention tasks:
Work Orders
Invoice for jobs
Dispatch employees
Alerts can be activated against due dates of tasks & assignment
Notification when customers is assigned
Multiple options for alert activation
Procurement & Purchase Orders:
Supply chain management with vendor tracking services.
This feature allow the user to manage all procurement activities
User can also make purchase orders according the requirement
Inventory can be manage and track as per sell activity.
Email Marketing:
Customers' can be engaged directly by email campaigns.
Integrated system with online monitoring
Unlimited customized fields can be made for campaign requirements
No restrictions for user in Apptivo
 Accessibility:
This software can be accessed anywhere
Favorite service can be connected at any workplace
It has superior support for the users
 Android & IOS Application of Apptivo:
It has mobile app with all business requirements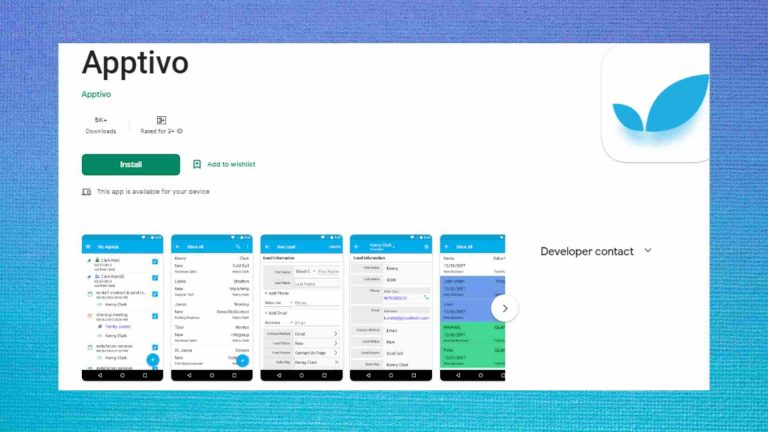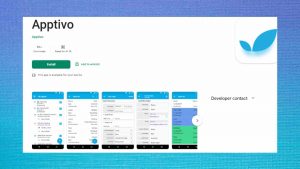 6 Best Industrial Categories in Apptivo:
Hospitality & Travel
Wholesale & Retail
NGO
Real Estate
Manufacturing
Energy & Utilities
 Conclusion:
This software has dashboard for runtime activity tracking with alerts/notifications
Business campaigns can be managed using this software for promotion
It can store a great database of customers
It a provide reports for every aspect what a business needs.
You can chose and work on any template
Data can be import or export using this software
Documents can be stored in its own storage media
Emails can be managed accordingly for marketing strategies.
Service login Portal has features with self service and management of workflow
Visit for more best articles