Luxury RV Resorts – Are you wanting to take your luxury RV for a spin this spring? Planning a trip like that isn't easy. Especially when it comes to finding the best place to park your trailer. Read on for a 2022 luxury RV resort travel guide.
Before You Go:
Before you load up your luxury RV and hit the open road, you should make sure that it is in tip-top shape for the journey. Here are a few things you could do to ensure that your trip is as enjoyable and safe as possible.
Check your tire pressure
Tighten the lug nuts that hold your tires in place
Clean your water filter
Vacuum and wipe all vents, fire alarms, and carbon monoxide detectors
Clean the entire interior
Check for and repair any exterior damage
Check that seals are insulating properly
Replace all batteries and bring spares
Clean and service your bathroom
Where to Go
Now that you have ensured that your trailer is ready for the long hall, it is time to finally decide on your luxury destination. There are so many places you can see, and so many luxury RV resorts you can stay at. So, How do you choose? It is simple, really. Go to the best.
Here is a list of some of the best luxury RV resorts in the country. A trip to any of these resorts this spring will be a great start to your 2022 travel excursions.
The Springs at Borrego RV Resort in Borrego Springs, California
If you want to visit Anza-Borrego State Park in California this spring, you should stay at The Springs at Borrego RV Resort. The amenities there will make you question if you even want to leave the park. They have tennis courts, mineral baths, a pool, and even a wellness center. You will never want to leave.
Zion West RV Park in Leeds, Utah
Do you want to fully escape? Well, not actually fully? Then Zion West RV Park is your park. Here you will be able to find all of the connections you need, coupled with remote, country-style settings in the red hills of Utah. Not to mention that it is close to the breathtaking Zion National Park.
Bluewater Key in Key West, Florida
Headed to the Keys? Bluewater Key will help give you the quintessential Florida Keys experience you are hoping for. Within the resort, you can reserve a canal or bay-front spot and enjoy amenities like a swimming pool, fishing, and boating activities, on top of all the amazing activities that Key West has to offer.
Camp Hatteras RV Resort and Campground in Rodanthe, North Carolina
Headed to the Carolinas for an Atlantic-style beach vacation? Look no further than the Camp Hatteras RV Resort and Campground. This massive campsite has upwards of 400 full hookup spots, a game room, put-put, and ideal ocean access points.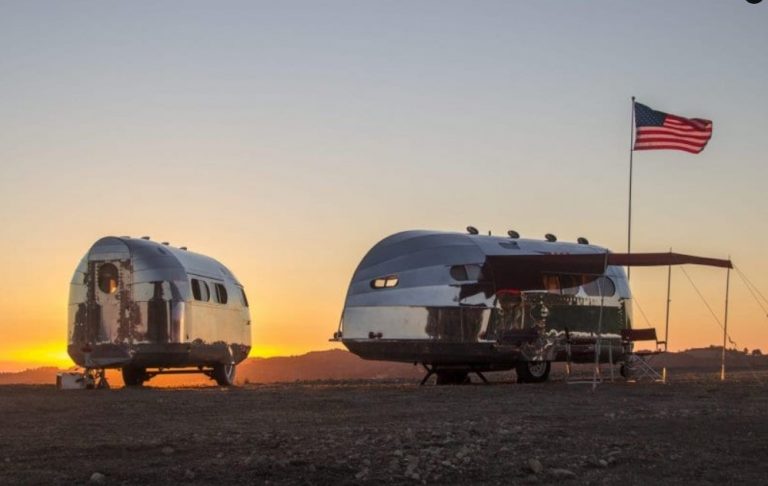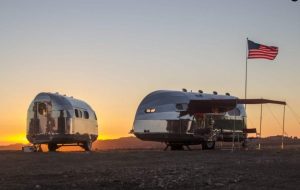 Bella Terra in Foley, Alabama
If you are looking for a quiet, serene place to stay within driving distance of the beach, Bella Terra is the resort for you. Not too far from the gulf coast sits this massive resort, complete with a movie theater, infinity pool, 9-acre lake, and sauna. A trip here could truly feel like you are in paradise.
Desert Shores Luxury Motorcoach RV Resort in Indio, California
Visiting Palm Springs? On your way out, you should stop by the Desert Shores Luxury Motorcoach RV Resort, with upwards of 7,000 square feet. You will be able to relax by your RV under a covered patio and watch the California clouds roll by.
Newport Dunes Waterfront Resort and Marina in Newport Beach, California
No matter what size RV you have, you will be able to find an oceanfront spot to set up camp at this lovely resort in Newport Beach. Your kids will love the water park, you will enjoy the pools, and the whole family can top off the day with a beautiful west coast sunset over the Pacific ocean.
Everglades Isle in Everglades City, FLorida
Are you 55 or older? Everglades Isle is made specifically for you. Here you can enjoy hot tubs, swimming pools, a movie theater, a tiki bar, a fitness center, billiards, and plenty of on-sight activities.
Crown Villa RV Resort in Bend, Oregon
Are you looking for a centralized place to stay, so you can see many of Oregon's incredible natural attractions? If so, you have found it. With quick access to Tumalo Falls, Deschutes River, and the Newberry National Volcanic Monument, A stay at this lovely full-hookup resort is well worth it.
Enjoy!
The most important thing that you can do while on your trip is to enjoy it. Whether the traffic gets crazy, your truck breaks down, or your resort neighbors are a little loud, be sure that you find a way to move past it and enjoy the great outdoors with all of your luxury at hand. So, prepare your RV, choose your location, and go enjoy your trip!
Visit for more best articles