Wedding gifts can be difficult to choose, at times, given the variety of products out there. One category that often gets ignored is engraved wedding gift ideas. With new couples starting their life together, getting the perfect gift is often equally exciting and daunting.
Engraved wedding gift ideas make a wonderful choice, especially for those who had already received cutlery sets or a wine glass set as a gift when they tied the knot.
Engraved watches:


If you are invited to a wedding and are wondering what gift to give the happy couple, there are many items that can be personalized with engraving. Engraved gifts are more meaningful than items that are not personalized.
It is an excellent idea to plan ahead when buying an engraved gift since it can take up to two weeks for an item to be engraved. A watch is a great gift because we all need one, and most people appreciate fine watches.
A classic style of watch can be worn for many years and passed down as an heirloom. The engraving should include the names of the bride and groom and their wedding date. If you know the bride and groom well, you might want to include a personal message on the back of the watch case.
Engraves glassware:


Engrave glassware with the names of the bride and groom and the date for a memorable keepsake. A crystal vase, crystal trophies, or wine glasses will look beautiful on display in the couple's living room. Decanters, coffee mugs, or beer mugs make great gifts for couples who like to entertain guests, especially if they have a bar in their home. You can also purchase matching sets of drinking glasses.
Engraved photos and picture frame: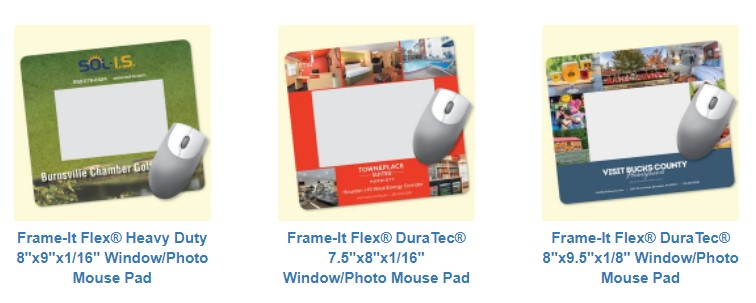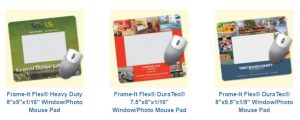 This is considered to be an amazing idea to show the couple how much they mean to each other. Take some pictures of them together and then have them engraved with their names and a short message. Ensure these photos are high quality so that they will last forever.
You can give an engraved picture frame to the bride and groom as a gift. This is such a popular gift because it is something that they will use over and over again. A picture frame is always nice to have on hand just in case someone stops by with a picture of them on their wedding day.
They are also nice to pull out when you need to show off your new spouse to individuals who did not attend your wedding.
Engraved Wedding Gift Ideas for bridesmaids: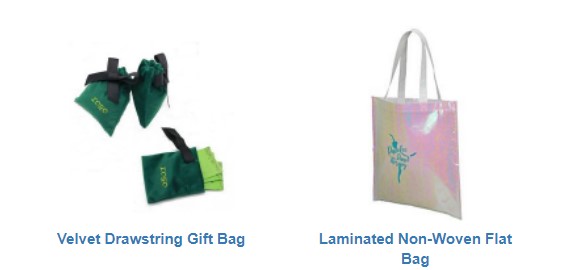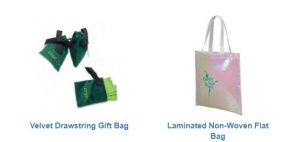 The bridesmaids have been by the bride's side through all of the planning, stress, and excitement, so they deserve a special token of appreciation. If you are searching for an engraved gift that can be used on the big day, consider buying each bridesmaid a pair of pearl earrings to wear with their dress.
Another unique idea for an engraved gift for the bridesmaids could be a set of personalized champagne flutes. These are great because each person can take them home as a keepsake from the special day.
Engraved wedding guest book and knife set: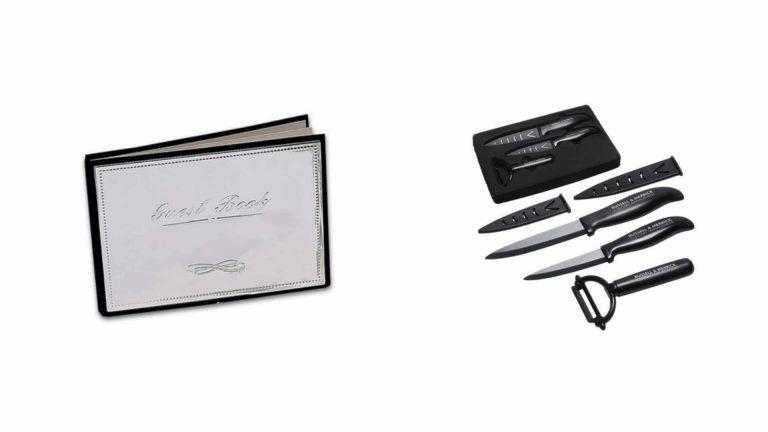 You can also get an engraved wedding guest book for the couple as well. This will be something that they want to keep forever, so it makes a great keepsake for the bride and groom. They will definitely appreciate all of the efforts that went into it, and this way, you know that they will never forget your thoughtfulness.
This knife set comes with three knives and can be engraved with a custom message of up to 50 characters. With this high-quality knife set in their kitchen, your friends will always be prepared for impromptu kitchen adventures. This custom engraved knife set is the perfect wedding gift for your favorite couple. This product can be engraved with up to 3 lines of custom text.
Engraved wedding gift ideas make great gifts. Engraving is considered to be a beautiful way to personalize your gift-giving. Think about using solid gold, crystal trophies, stainless steel, or any metal of your choice, type, or message to create exceptional wedding gifts.
Whether you choose to engrave a ring or present to commemorate the day, be it a special anniversary engagement, engraving is an awesome idea. Engraved wedding gift ideas are fun, special, and sentimental.