Daily Sleeper Women's Dresses – Feeling comfortable in your clothes is one of the most important aspects that also ensures your confidence. It is also an especially considerable factor when it comes to the clothes for the hot season. You wouldn't want to be all sweaty and constrained in your summer outfits, would you? That's why you need to pay extra attention to the materials and design of the clothes you buy for this season.
All the shorts, tops, and summer dresses need to level up to high standards. And, of course, they need to be stylish as well, as it is also a contributing factor to the feeling of self-confidence. Therefore, the logical question arises: where do I find such clothes, that would combine elegance and comfort?
Luckily for us, the fashion scene has experienced some changes over the past few years. One of the results of such alterations is the popularity of the athleisure style in clothes – one of the most comfortable styles out there. In the beginning, this segment of fashion was mostly about sporty looks.
However, now we have a whole bunch of brands that create sophisticated athleisure and loungewear pieces, that are great for lounging, doing casual activities, as well as for going all out in your looks. The Ukrainian brand Sleeper is one of such labels. They became famous because of their unique designs of not-so-sleepwear: pajama suits, that could be worn anywhere from the office to a nightclub.
However, having been in the fashion business for 8 years now, the brand has considerably extended its clothing range. The Daily Sleeper women's dresses have also gained a lot of publicity, and therefore a lot of fans. Honestly, there's no surprise in that, as Sleeper has only ever given the highest-quality products to its audience. 
The Beautiful World of Summer Dresses: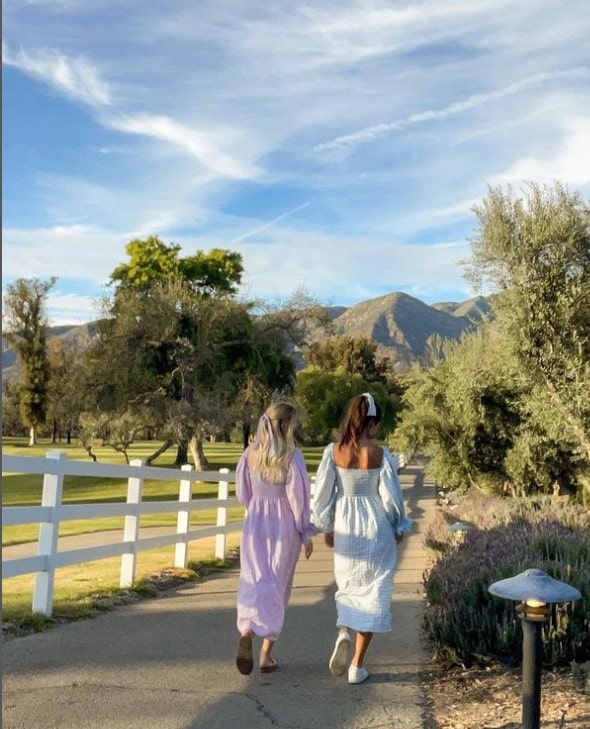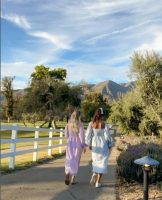 It's hard to argue that dresses are probably one of the most popular and go-to outfit options when the spring-summer season starts. They are easy to style, look amazing on everybody, and, when chosen properly to one's liking, can amazingly boost self-confidence.
That's why a lot of people became thrilled by Sleeper's collection of summer dresses. Free-flowing skirts, cute prints, and fun hues – what else does a dress need to be great? Not to mention that Sleeper has thought everything through by only using 100% natural linen in this line.
Not only is it breathable and soft but it is also easy to look after, as it can be machine-washed and air-dried. 
Now, if you are a picky stylist, you will also be amazed by the variety of this summer collection. There is a linen dress by Sleeper for every taste:
A cute and simple Belle linen dress for those who are after some princess-like vibes;

A beloved Atlanta dress will be perfect for those chasing after something delicate yet practical;

A Picnic dress design, if you are after something breezy and fun. This design also has thoughtful detail – pockets, so it's also very practical in use.

If you are a fan of lengthy dresses, Brigitte's design is what you need – a maxi button-up dress that comes with a matching belt which helps create a perfect silhouette.
All of the designs have one uniting detail – puffed sleeves, that could be worn on or off the shoulders depending on your mood and preference. The dresses are also distinguished by varied color palettes and interesting patterns.
A Loungewear Dress and Alternatives:
Another option that needs an extra credit is the loungewear dress. It's a free-fit button-up dress that comes in one size and is also made out of high-quality linen. Like all the other dresses, it features puffed sleeves and an adjustable neckline.
This adds up to the versatility of the design and allows for the opportunity for self-expression. This is one of the Sleeper's classics, that has all the qualities you would want in an outfit during a hot season. Besides, it can also be worn for numerous occasions: to the beach, for a picnic, a day in the office, a trip to the city, or an evening get-together with friends.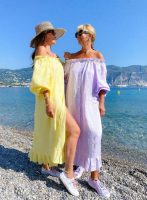 However, besides all the Daily Sleeper women's dresses, the summer clothing line has also a lot of other alternatives. One of the most noticeable designs is a Rumba linen lounge suit. A set of tie-front top and ankle-length trousers with ruffled cuffs radiates flirty and fun vibes.
You will also see some athleisure sets with bicycle shorts that miraculously look relaxed and elegant at the same time. There is also a variety of swimwear: from swimsuits to bikini sets. This collection truly has a lot to offer, therefore you have a big chance of finding something right for you. 
Choosing the right Clothes:
The choice of clothes is more than just about looks. It's about showing your style while ensuring your comfort and confidence. That's why you should make a choice towards what makes you feel good, rather than what's considered fashionable.
And that is also the reason to choose the brands, that can offer you all of the perks of comfortable and stylish clothing. Sleeper is a perfect example of such a brand. It uses high-quality materials, and a lot of natural ones too. They also have a unique vision and message which are reflected in their designs.
Besides, these clothes are also very practical – you can wear them everywhere, and style them however you like. It's also easy to incorporate any of the Sleeper's outfits, be it a loungewear dress or a pajama suit, into your regular wardrobe.
This not only ensures multifunctionality but also gives you a chance for self-expression. And, you can find a new way of styling too! Fashion is something fun, and, therefore, it also should be comforting. It's just a way to express yourself, so make the most out of it.