Career Change Resume Example – We live in an era where we will most likely change several jobs, and learn new skills along the way. However, there is also a possibility that you will have to switch careers at some point, for whatever reason.
While it's definitely an exciting prospect, because it exposes you to a whole world of new opportunities, it can also be scary and daunting. Not only are you stepping into something new, but are also starting from scratch in most cases, which is never easy.
In order to maximize your chances of kickstarting your new career and landing that new dream job, you need to have a killer career change resume. The goal of your resume is to highlight your strengths and skills which might be useful in an industry you are applying for, as well as soft skills and other relevant. To help you do this,
we have put together a list of things you need to do in order to create a winning career change resume. Keep on reading for more:
1. Consider Your New Niche
While there is nothing stopping from just applying for a job in a new industry, your lack of specific experience might hurt your chances of getting invited to an interview. Before you do that, you need to familiarize yourself with the niche you want to work in. First, you want to make sure that you know what all the demands presented in the job ad mean. Second, you need to figure out if any of your existing skills or experience would translate well to your new career. This is the very thing most reputable resume writing services will tell you.
For example, you can focus on personal and soft skills that would be considered valuable for your new career:
Self Starter
Great Communicator
Strong Work Ethic
Leadership Skills and Experience
Good Organizational Skills
2. Make Your Employment History Work for You:
If there is a significant overlap between your old career and your current career, then you will definitely want to use and highlight the employment history heading in your resume. Obviously, those periods which overlap should be detailed, but even if your new career is significantly different, you can still make your employment history work for you by crafting it as a story that showcases your professional development. You can get a cover letter writing service UK to help you out with this one, or you can do something as shown in the example below:
Content Writer for TechWorld LLC, Washington (August 2015 – June 2022)
Created content for the company blog and website, as well as different use cases, white papers, brochures, and emails
Promoted to technical writer, wrote technical documentation, user guides, and how-to article for the company's software products
Became product owner, navigated the lifecycle of the company's software platform and oversaw the entire development
Actively organized in-house training and workshops for employees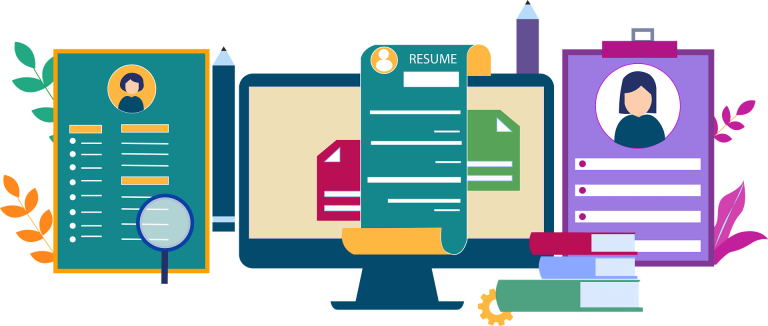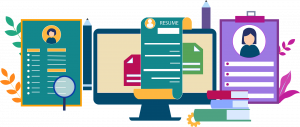 3. Improve the Layout of Your Resume
If you are a designer, your career change resume is a chance for you to demonstrate your creative skills, but even if you're not, you still need to make sure that your resume looks good, and that it is up-to-date with all the relevant visual trends.
For starters, you want to make it easier for the recruiters to scan your resume and immediately zero in on all the relevant information, such as contact info, your current employment status, and other data points. Also, ATS might not be able to pick up on this information if your resume is not neatly formatted.
Your resume should:
Make your contact info noticeable
Utilize white space
Be free of ant grammar and spelling mistakes
Your resume shouldn't:
Be in any format other than PDF
Have small fonts in order to make everything fit
Have emojis
4. Showcase Your Certificates
Another thing you can do to make your career change as smooth as possible is to earn a relevant certificate. While it's not as good as having experience in the industry, it's still helpful because it demonstrates your willingness to learn and adopt new skills.
Plus, after earning a certificate, you will have the edge over your competitors who, like you, don't have any experience in that particular field. While you might not put the certificate front and center in your regular resume, you can do it if you're writing a career change resume.
For example, Cisco offers different pieces of training through which you can earn a certificate. You can add it to your name, like this:
John Doe, CCNA
Also, you can create a dedicated subheading in your resume and list all of your certificates there:
Certifications
CCNA – Cisco
CCDP – Cisco
Of course, if you have certificates from different fields, focus on those which are relevant, or which take a long time to obtain. You should do the latter because it demonstrates your commitment and willingness to work hard.
Conclusion:
As you can see, creating your career change resume doesn't have to be a scary endeavor. Follow the tips and tricks shared in this article and you will have no trouble landing that dream job. Good luck!
Visit for more best articles