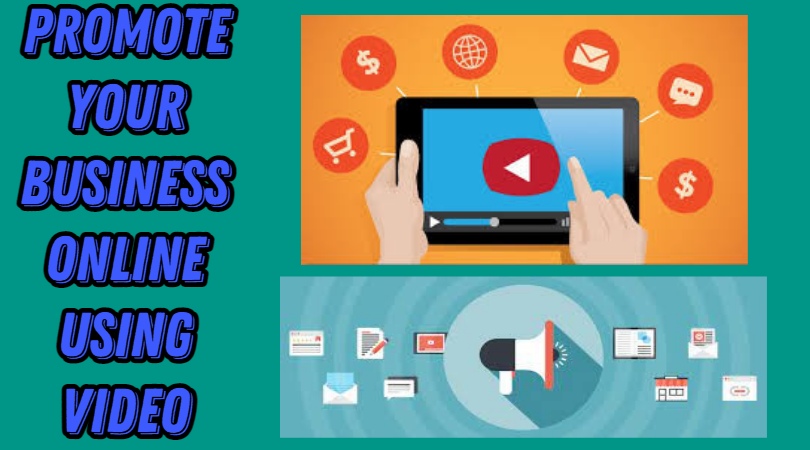 Video marketing refers to using videos to market and promote your business online. According to HubSpot, 79% of marketers have yet to utilize this strategy but plan to do so in 2022. Almost all those with experience in its report said that they will continue to use it.
The production of video ads is currently easier and more cost-effective than at any other point in history. Nowadays, you only need a smartphone with a decent camera to shoot content.
Guide to Promote Your Business Online Using Video:
Why Use Videos?
Mobile users drive video consumption. In fact, Statista revealed that 77% of people watch videos on their tablet or mobile. The same source has also revealed that video marketing is ideal for building trust with and educating viewers. Video also encourages shares on social media platforms. 
According to HubSpot, audiences now spend 19 hours each week watching online videos on average. Everything seems to say that video can significantly contribute to your marketing strategy when done right.
How to Build a Successful Video Marketing Strategy:
Follow these steps if you are looking into promoting your business with the help of videos:
Set Goals.
Setting goals is an integral part of any business undertaking. You need to know what you hope to accomplish with your videos and how to integrate it into your marketing strategy. From the widest to the narrowest, the five stages of the marketing funnel are awareness, consideration, conversion, loyalty, and advocacy. Once you have identified your goals, you can make more effective calls to action using video.
Decide on the Platform.
These days, all major social media platforms accommodate video content. If this is your first time using video, it is better to stick to places where you already have an established audience. The video dimensions should also be considered, especially if you plan to repurpose videos across different platforms. 
If you plan to make a recurring video content series, seek out those with playlist functions.
Pick a Video Type.
There are numerous kinds of videos out there, so you should narrow down which ones you want to make. You can make educational videos that are informative and can improve brand awareness. Behind-the-scenes content is good at entertaining viewers and giving a peek into the organization. Interviews can likewise be informative and educational. Testimonials, meanwhile, are great at showcasing customer satisfaction.
Plan Content Production.
When you have a solid content production plan, you can save money and time in the future. You can always outsource by hiring an agency, which can make things easier for you at a cost. 
If you plan to do things in-house, take the time to write a script, create a storyboard, plan the shoot, gather your cast, find appropriate music, and shoot the footage. Needless to say, it will not be easy. At any rate, you can use business video templates from resources like PosterMyWall to simplify the process for you.
Take Care of Post-Production.
Post-production can take a long time. This is especially true if you have heavy editing requirements or plan to use videos for ads. Aside from cutting scenes, putting them together, and adding music, you might want to add text overlays, closed captions, and call-to-action screens.
Light post-production will suffice for some videos. A basic Livestream will require much less work than a polished YouTube video. It is important to know what you are signing yourself up for to manage your expectations.
Schedule and Promote.
Once you have the finished product, the next task is to upload it. Do not look at videos as one-and-done since you can upload them to other networks and platforms as well. Promotion is another important process because it ensures that people will watch your videos and join your live streams.
Analyze Metrics.
An analysis metric is crucial to see whether your videos are performing the way you expect it. The data will tell you whether you need to change or continue the same practices. 
All platforms offer native analytics that allows you to monitor the performance of your video. Use this information to get the most out of your video uploads. It is also recommended to keep track of the statistics for older videos as well since new viewers might discover them down the road.
Final Words:
And voila! You now have a guide on how to use videos for advertising your business. Videos offer a great way to attract the attention of both your existing audience and prospective clients. 
Unfortunately, they generally take a lot of time and effort to produce. It seems like users have no plans to slow down on video consumption any time soon, however. There is no time like the present to create your video marketing strategy or improve the one you already have.
Visit for More Best Articles