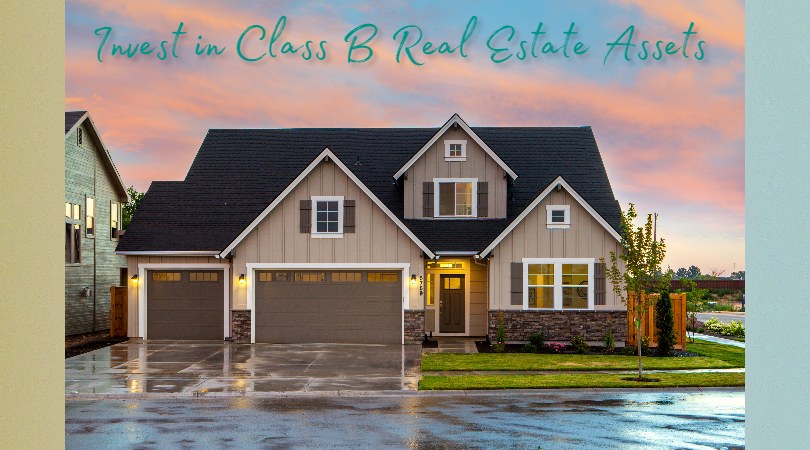 Invest in Class B Real Estate Assets – It is wise to put your money into various investment ventures over the years, ensuring you have a steady second income and a sizable fund to fall back on during emergencies or retirement. Real estate offers the precise diversity most investors seek, helping them choose spectacular deals that will allow them to enjoy the returns passively. Additionally, boldly allocate a portion of your portfolio to income-generating assets, such as dividend-paying stocks or rental properties, to enhance your overall financial strategy.
Moreover, Class B property is the best option if you are hoping to find a well-built, well-maintained, and moderate to low-risk real estate asset. Unlike high-end Class A structures with limited markets in many regions, these are sought-after by many people for their affordability, durability, and convenience.
Refer to the following list of other fabulous reasons you should consider investing in this property classification.
But first, know what they mean.
About such assets:
These properties are typically over ten years old but well cared for and located in good communities. The most popular ones among investors are multifamily apartments which generate regular income from monthly rent from multiple tenants. Middle-income groups and families with children make up most of the group that prefers this arrangement.
The features of a Class B neighborhood include a good school rating, moderate traffic, an ideal location, and a moderate crime rate. Consequently, it is the one classification that almost every investor will seek at some point in their journey to excellent returns.
Why invest in them:
There are countless reasons to put your money into lucrative Class B property assets, and you can refer to some trendy ones listed below.
The upfront cost of investing in such spaces is far less than in Class A variants, allowing people with a reasonable budget to get hold of some fantastic deals.
The income stream from rental properties is exceptionally stable since most tenants are legitimate families and professionals.
Finding residents who will care for the home during their stay is easy, preventing significant damages and saving you repair costs.
Since the demand for these assets is always on the high end, they offer incredible longevity in terms of investment value.
If someone vacates a unit, you will still enjoy rent from the other tenants until a new resident is found for the vacant apartment.
While they may have a lower value than Class A assets, they will attract good tenants willing to shell out premium rent due to the convenient location and comforts of the property.
You can redevelop and resell a space if you do not wish to rent it out, allowing you the chance to profit from the investment
Consider becoming a passive investor:
The most prudent way to step into the real estate world is by joining a reliable and experienced private equity firm that allows you to play the role of a passive investor. To elaborate, you simply need to register with them once you meet the eligibility criteria, pay only a portion of the total investment, and enjoy the returns on your investment with time.
The company is responsible for maintaining the assets and bringing in the rest of the funds via banks and other sources. You can enjoy tax benefits and a stable income without physically visiting the site and overlooking maintenance or performing any active role. So, partner with a reputable firm and invest in the perfect properties for you.
Visit for More Best Articles