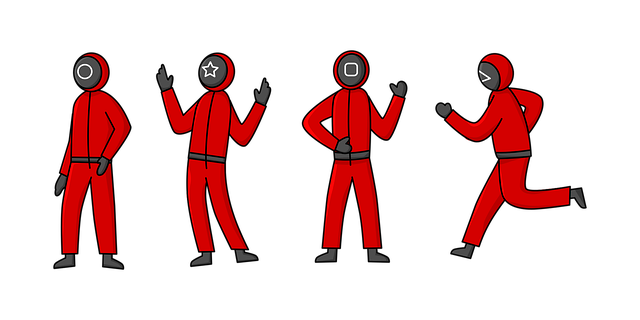 Here we will give an overview of a popular show "Squid game". As This is an era of technology, instead of TV dramas, Web series and Netflix shows are getting popular day by day.
All About Squid Game:
Squid games is a popular Korean show created by Hwang Dong-hyunk. This show was streamed on Netflix on 17 September 2021.  The Genre of this show must be "Thriller", "Horror", "Survival and Drama.
The cast of the Show:
The cast of the game includes Lee Jung-jae, Park Hae-soo, Wi Ha-joon, HoYeon Jung.
, O Yeong-su, Heo Sung -tae. Anupam Tripathi, Kim Joo-ryoung, and many more.
Characters of Drama:
Lee Jung-jae As Seong Gi-hun (player 456)
Park Hae as Cho Sang-woo (218)
Wi Ha-joon as Hwang jun-ho(police officer)

HoYeon Jung as Kang Sae-byeok(067)

O Yeong-su as Oh Il-nam (001)

Heo Sung-tae as jang Deok-su(101)

Anupam Tripathi as Abdul Ali(199)

Kim Joo-young as Han Mi nyeo(212)
Overview Of The Show:
The story revolves around a group of highly indebted people who are invited to play a series of deadly children's games at the risk of their lives to win grand prize money to survive.
The main character of this show Seong Gi-hun is a divorced father who lives with his mother and is an indebted gambler.
 One day he is invited to play this deadly game to win prize money. He accepted the offer. After that, he is taken to an unknown location. At that location, he came to realize that there are other 456 contestants who are all in debt. All 456 players have to wear green tracksuits. 
They are guarded all the time by masked persons who are in pink jumpsuits, with the game's overview by a frontman, who is in black uniform and black mask.
They were all told to play a game of ddakji. The players soon realize that losing the game results in their death. 
Episodes Of The Game:
This Show consists of one season having nine episodes. The run time of the show is between 32 and 63 minutes. These are the nine episodes:
 Red Light, Green Light

 Hell

 The Man with the Umbrella

 Stick to the Team

 A Fair World 

 Gganbu

 VIPS

 Front Man

 One Lucky Day
All Games in Squid:
Almost six games are played in this show
Recruiters Game : Ddakji
 Red Light, Green Light

Dalgona/Sugar Honeycombs

Tug of war

 Marbles

The Glass Tile Game

 Squid
Here are some beautiful anime of the characters.
source of these pictures google images
Season 2:
The writer, the producer, and the director of this drama, Hwang Dong-hyunk speaking to the media, confirmed that there might be a sequel to the game. He is in touch with Netflix and main star Lee in this regard.
Related Keywords:
squid game mask
squid game porn
gong yoo squid game
squid game logo
squid game sex scene
218 squid game
squid game wallpaper
squid game guard costume
squid game jumpsuit
squid game sex
red anime aesthetic
anime gif aesthetic
anime gifs aesthetic
purple anime aesthetic
anime boy aesthetic
aesthetic animals
soft aesthetic anime
yellow anime aesthetic
anime pink aesthetic
Visit for more best articles